Encino
At Our Encino Sleep Center, You Can Start Getting the Sleep You Need
Sleep disorders are more common than you might think. Old or young, man or woman, a sleep disorder (and lack of refreshing sleep) can leave you feeling groggy, tired, and irritable throughout your day. If this sounds familiar, the experts at our Sleep Center in Encino can help.
Directions for traveling to our Encino Sleep Center
Ventura Freeway (101 Freeway) Traveling West:
Exit Balboa Blvd. and turn left onto Balboa Blvd. The medical center is on your left 1/2 block past the freeway.
Turn left into the parking lot.
The suite is on the first floor, suite 126.
Ventura Freeway (101 Freeway) Traveling East:
Exit Balboa Blvd. and turn right onto Balboa Blvd. The medical center is on your left 1/2 block past the freeway.
Turn left into the parking lot.
The suite is on the first floor, suite 126.
About the Sleep Center in Encino
At our Encino Sleep Center, our team has access to the latest equipment to successfully diagnose and treat many sleep disorders, including:
Sleep apnea
Hypersomnia
Restless leg syndrome
Insomnia
And more
With combined decades of experience, our sleep doctors are committed to ensuring you fall asleep soundly every night—waking up refreshed, energized, and ready for another great day!
With Sleep Centers Across California, There's Always One Close to You
If you don't live near the Sleep Center in Encino don't worry! We have 20 locations throughout California, one of which is sure to be close to you. Find your Sleep Center today!
The Encino Sleep Center Provides Solutions for Living With a Sleep Disorder
Our team of sleep doctors and experts offer options for those experiencing symptoms of a sleep disorder. From consultations to in-center and home sleep studies, we work tirelessly to help you get the sleep you deserve. We even have a store online to purchase your therapy supplies.
Get the Diagnosis and Treatment You Need to Sleep Well, Starting With a Sleep Study
Sleep studies are tests designed to help our sleep experts understand and effectively diagnose your sleep disorder. At our Encino Sleep Center, patients can take a variety of sleep studies based on their symptoms and needs. The most common sleep studies we administer are in-center sleep studies and home sleep studies.
In-Center Sleep Studies
These are the most common sleep studies we administer and are often the most effective option for diagnosing your sleep disorder. An in-center study takes place at our Sleep Center in Encino, where you'll be provided with a hotel-style experience that features:
A quiet, private room
Comfortable beds
Showers and restrooms
Many amenities of home
And more!
The experience is designed to be a relaxing one, and once you're ready to sleep, our technicians will ensure your test properly set up. This entails placing several small sensors on your scalp, face, chest, abdomen and legs. From here, you can settle in for a typical night's sleep. Our experts will remotely monitor your sleeping and collect useful data to effectively diagnose what's disturbing your sleep. Once the morning comes, our specialists will meet with you to discuss your results, and next steps.
Home Sleep Studies
Not everyone has the freedom or the flexibility to spend a night away from home, which is why we also offer convenient home studies. This study also collects data about your sleeping but does so over the course of a few nights in your home. Before your home sleep test (HST) our expert technicians will provide you with the required equipment, as well as simple instructions for completing your HST.
Support for Your CPAP Machine
A continuous positive airway pressure (CPAP) machine is essential for treating many sleep disorders, so you need to keep it in the best shape possible. Our knowledgeable and friendly team are happy to answer any questions you have about your CPAP machine. From features to home set up and general troubleshooting, we work with you every step of the way to ensure your CPAP treatment is successful.
Remember to Order Your Replacement Supplies Every 90 Days
To ensure all the components of your CPAP machine are working properly, it's important to replace certain supplies (such as tubes and cushions) on a regular basis. When it's time to purchase replacement supplies, simply log in to our online store, order the supplies you need, and have them shipped directly to your door. And don't forget to ask about our resupply program!
Complete Your Sleep Study in one of our Newest Facilities in Southern California
Our Sleep Center diagnoses and treats patients throughout the Encino and San Fernando Valley area, including residents of:
Calabasas
Canoga Park
Chatsworth
North Hills
Northridge
Porter Ranch
Reseda
Sherman Oaks
Studio City
Tarzana
Van Nuys
West Hills
Winnetka
Woodland Hills
Don't spend any more time lying awake in bed hoping for a few hours of sleep. Instead, get the restful sleep you deserve every night with help from the team at our Sleep Center in Encino. Request your consultation today!
Specialties
Sleep Disorders
Pulmonary and Intensive Care
Dr. Mostafavi has been a leader in the forefront of the field of sleep medicine for over two decades. He holds multiple board certifications including sleep medicine by two different certifying bodies, American Board of Sleep Medicine (ABSM) and American Board of Internal Medicine(ABIM), and a subspecialty in sleep medicine. Dr. Mostafavi is also boarded …
More About Said Mostafavi, M.D., Los Angeles
I have slept better in the past 2 weeks than I have in years! I'm getting more sleep (around 8 hours per night vs, 6 hours before) and better quality sleep. I have more energy and I feel great! Thanks for your help!

George S., Redlands CPAP set-up
5400 Balboa Blvd. Suite 126
91316
---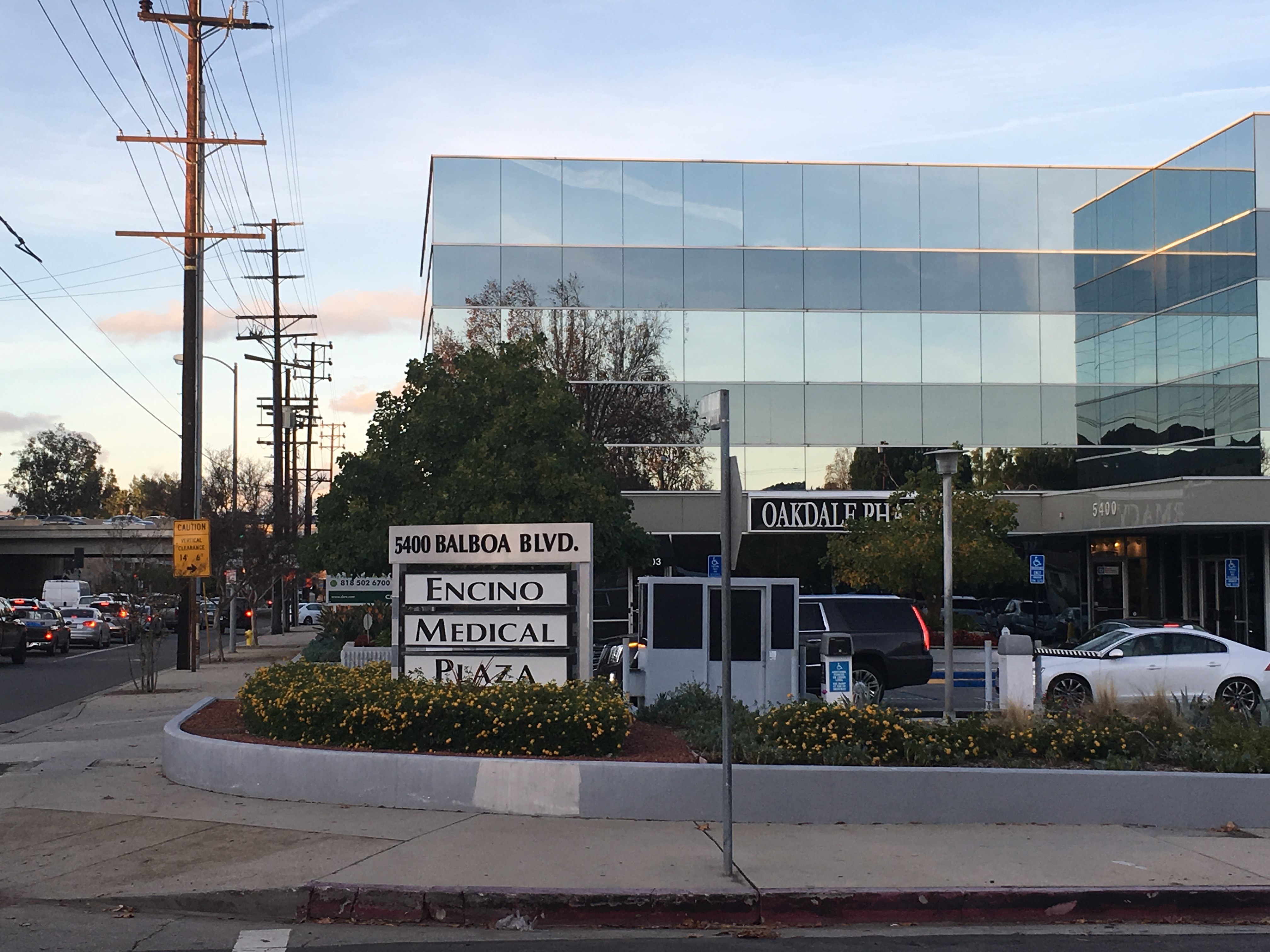 The sleep center is located in a 4-story medical office building, the Encino Medical Plaza. It's on Balboa Blvd., on the east side of the street 1/2 block south of the 101 freeway. In the photo above, we are looking north and you can see the freeway on the left side. Parking is a surface lot right in front of the building.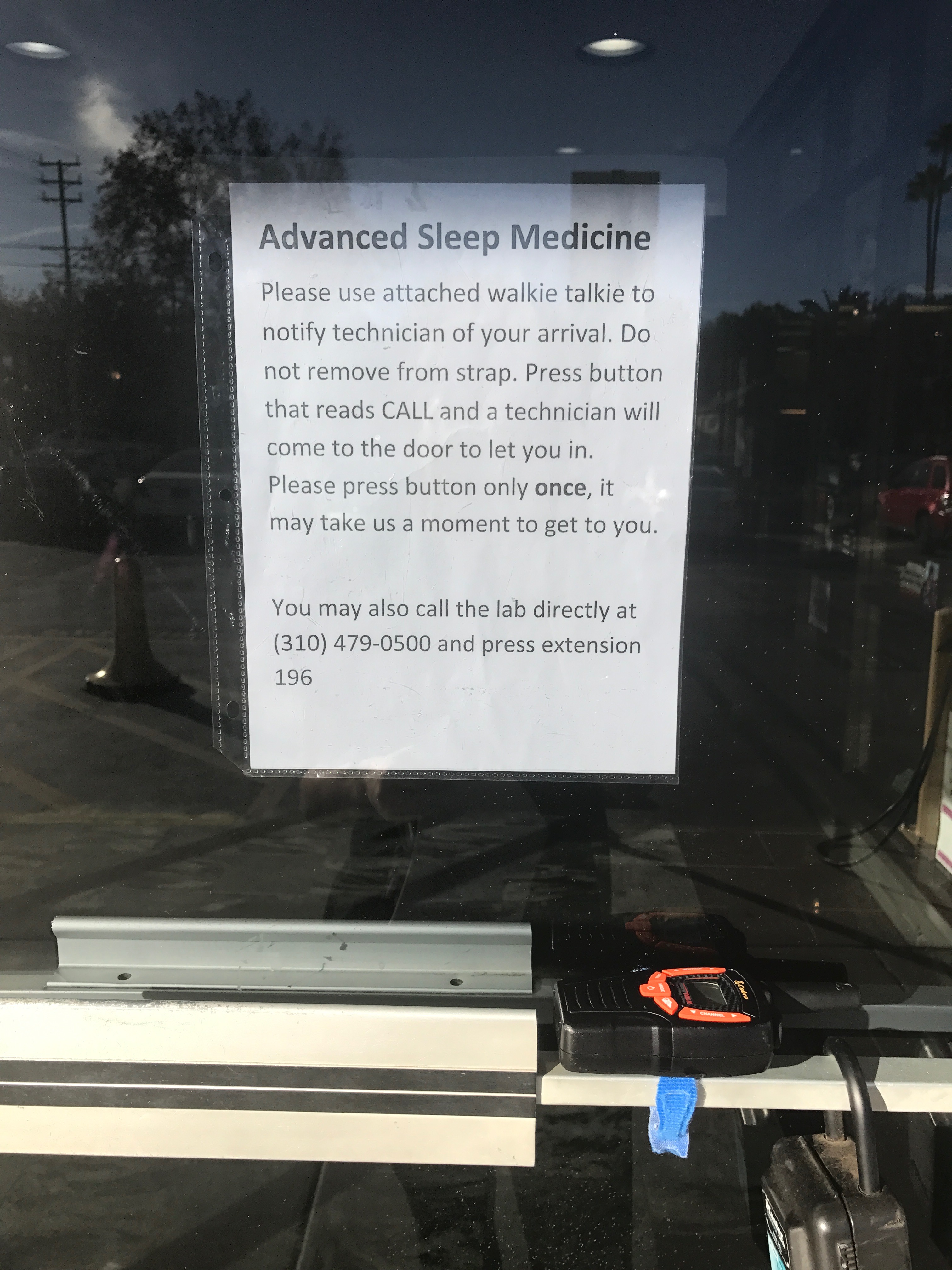 We've had a problem with our building access system and have a temporary solution set up. At the entrance to the building, we have a walkie talkie. Please press the "talk" button and one of our technicians will come let you in. You can also call the lab at (310) 479-0500 extension 196. Please excuse our workaround system! We look forward to seeing you!